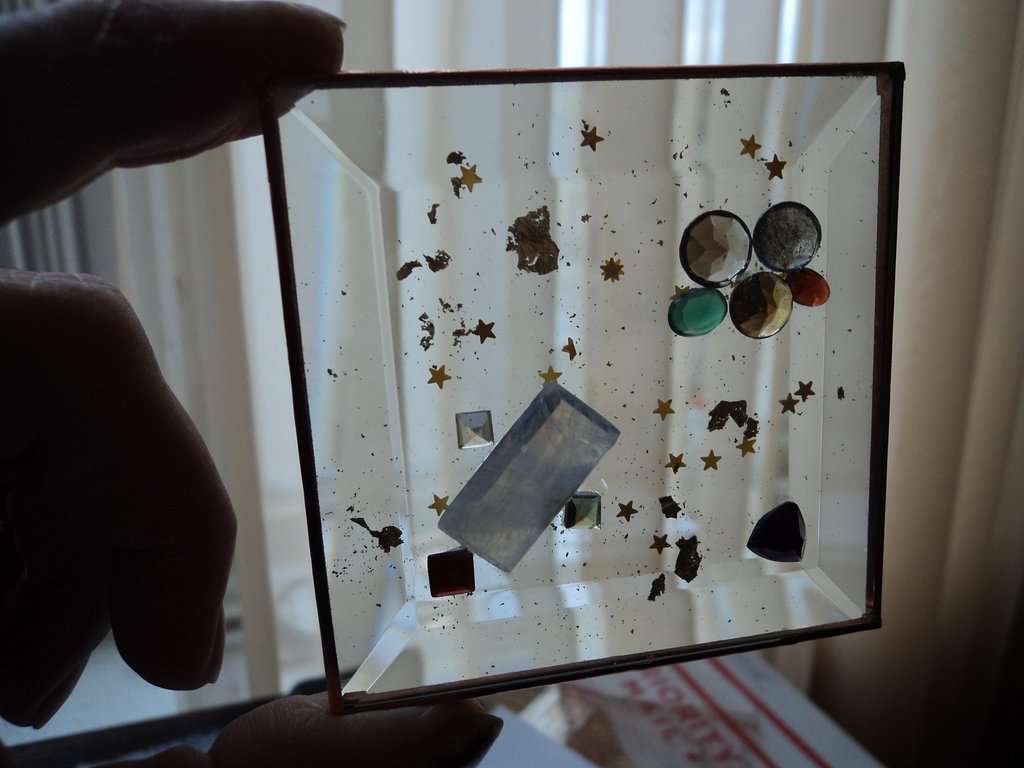 This is the option to choose If you are looking for a tool that would combine various energies that are specific to YOU personally. I can design such a tool for you. I do not know what design would be presented to me by your guides, as each custom made tool is unique.

The design varies, each stone that is selected is imprinted with energies specific to your vibration, to your needs and your energy signature.

Your tool MAY NOT look like what you see on the pictures. Each Custom made tool varies, depending on the guidance that I receive from your guides. These are just samples of tools that I have made for others to give you an idea. Please note that you will be receiving only ONE (1) disc and not all of the ones that you see here. Once again these are just samples. Custom Made tools take me up to 3 - 4 weeks to create.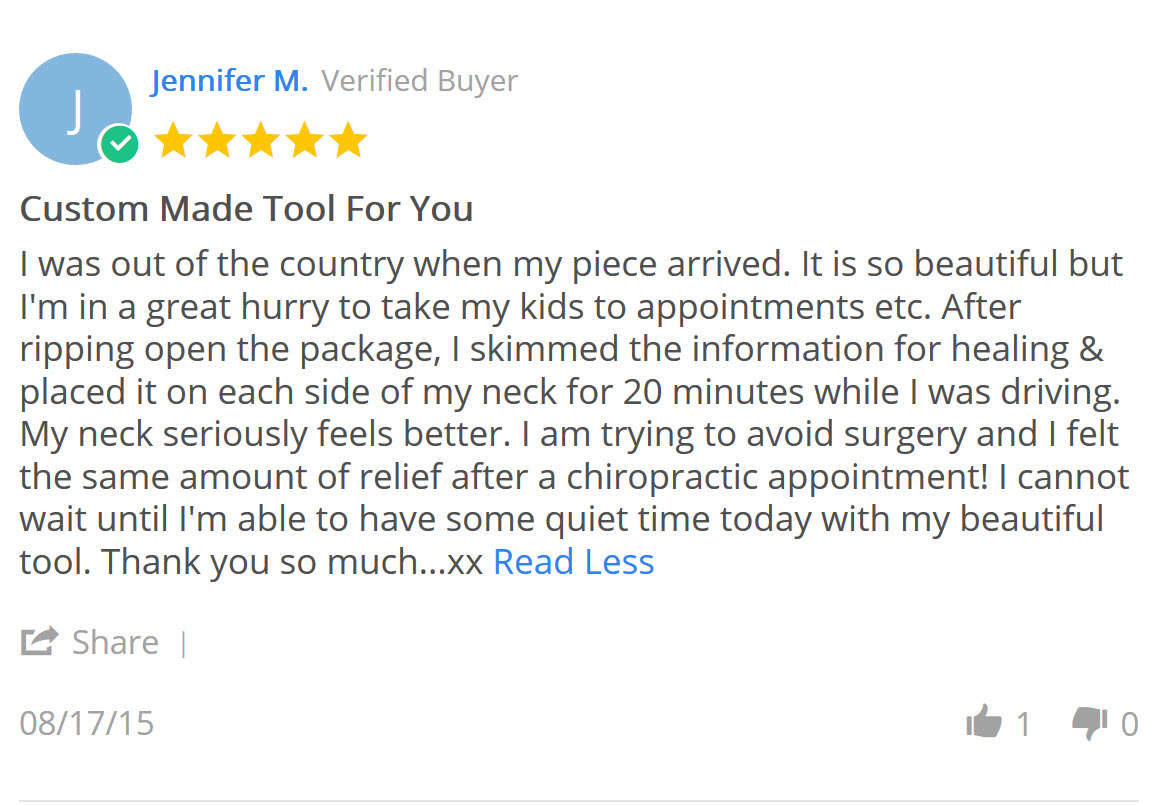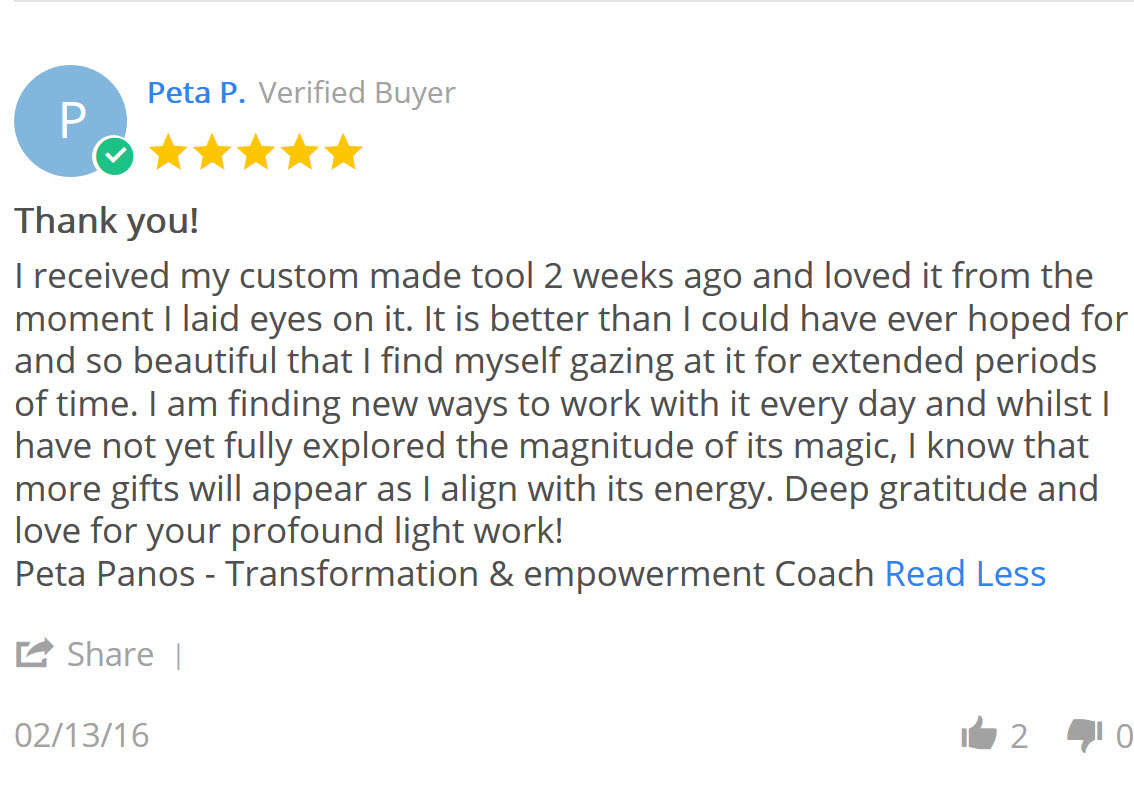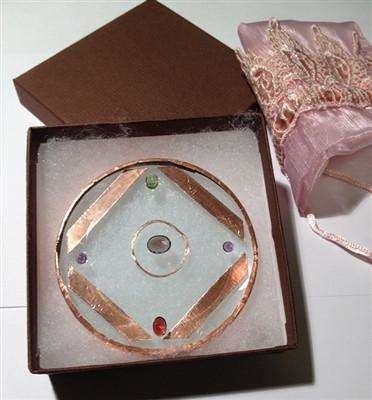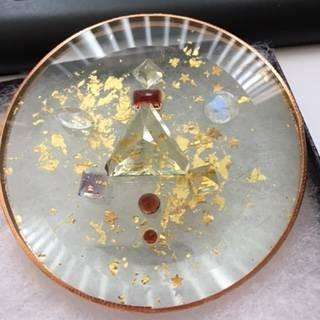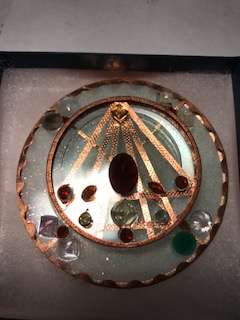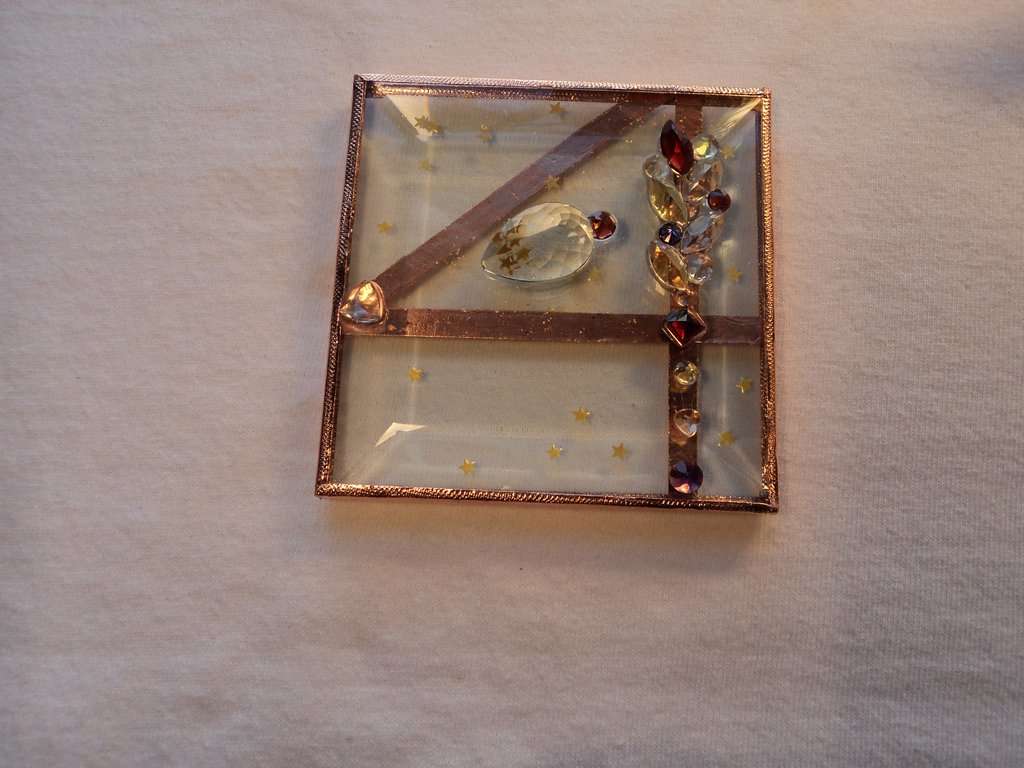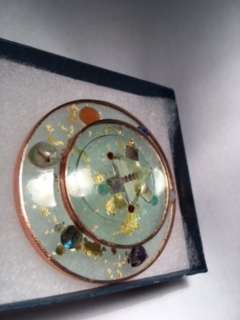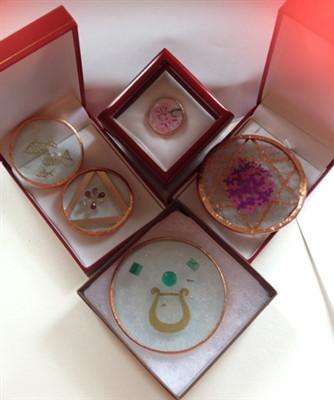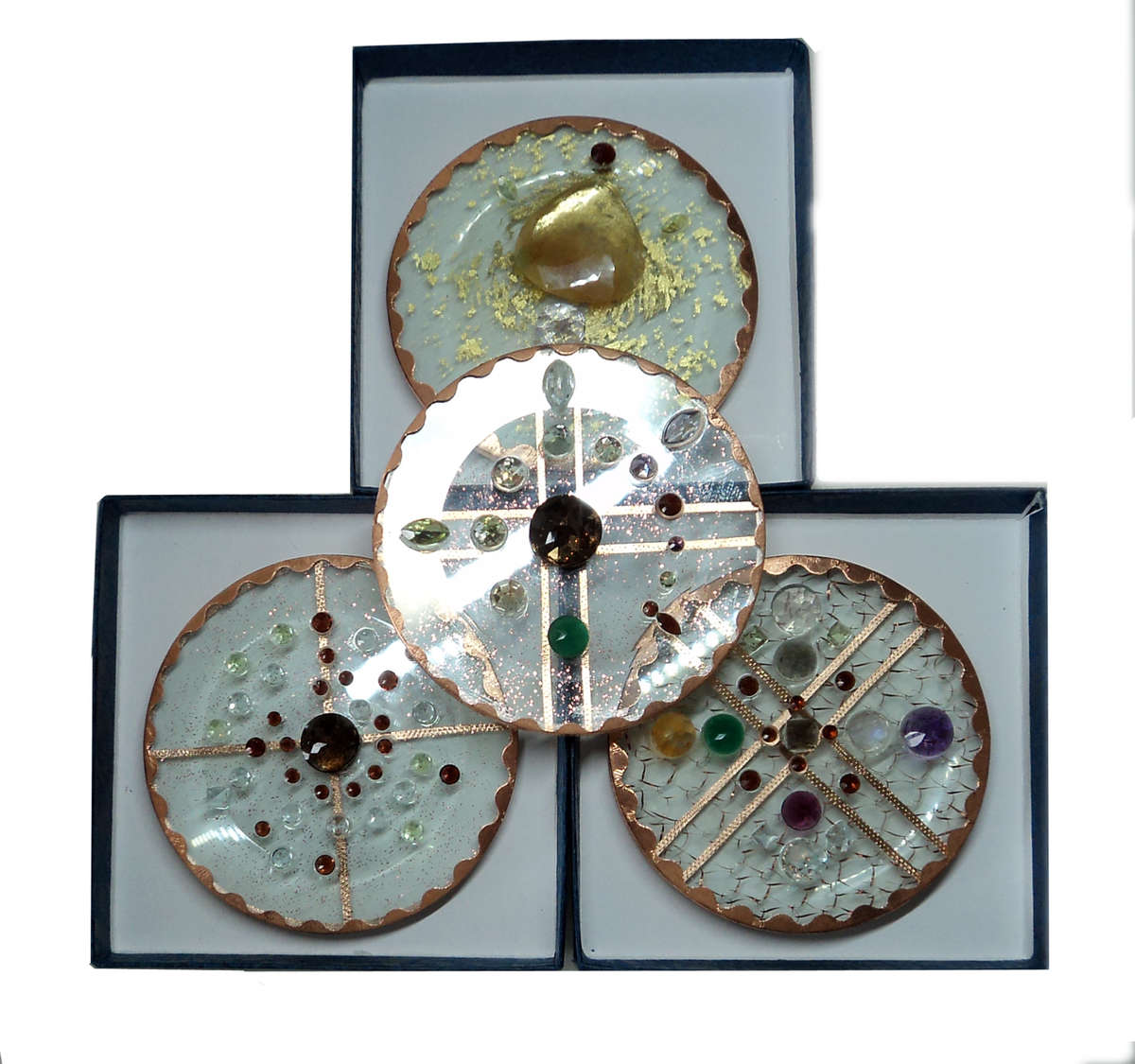 In one of the pictures here you see a sample, this tool was designed for a very special light worker whose name is Marlene, the design was sent by the mother in law of this beautiful girl, who has passed onto the other side. She has not only sent the design of the tool, but also has imprinted the tool with her own energy and the energy specific to Marlene.

Here's what Marlene wrote to me in regards to this tool after she has received it " I wanted to share with you since the day you sent me the email telling me how to use my tool, which I did follow... the constant stabbing burning pain that had been in my back for so very long cleared up instantly. I can not even describe how amazed and thankful I am. My MRI did show a cyst prior to my tool and then the CT scan I had after I had been using the tool, showed the cyst getting smaller. I believe with all my heart this tool brought me my healing. I am so grateful. I keep it with me all the time. I do feel the beautiful energy in it. I am eternally grateful to you and Natalya. Your love and light is beautiful and inspiring… I LOVE YOU BOTH! THANK YOU THANK YOU THANK YOU! Marlene "

This just goes to show how powerful each and every single tool is. So if you are interested in having your very own custom made tool. This is the choice for you. :)
GET A FREE ONLINE SEMINAR OF YOUR CHOICE BY ANNA MERKABA WITH THE PURCHASE OF THIS TOOL!
LIMITED TIME ONLY!
Once you place your order you can contact me (Natalya Ankh) and let me know which course you would like to get.
YOU CAN SELECT ONE OF THE FOLLOWING COURSES:
How to Tune into Abundance
How to tune into Abundance manifesting anything that you want into your reality.
This course has been created to assist you in manifesting anything that you want into your life. In this online course you will learn about what abundance is, what it means to be abundant and what Abundance actually means specifically for you.
You will discover the reason that setting expectations for yourself usually leads to failure, while using the power of intent leads to incredible experiences on this planet, which help to shift you on the road to success. Here you will discover how to create a different reality for yourself using a very special key that you already have!
(a $149.99 value yours FREE with the purchase of this tool)
OR YOU CAN SELECT THIS COURSE:
YOU CAN change your karma!
YOU CAN get off the Karmic Wheel of Life.
YOU CAN change your life!

If these are the words you're longing to hear when you go to various psychics, healers, mystics, then this Freedom Journey – Karmic Release Course™ is the course for you.

The reason that I have put this course together for you is to give you the tools not only to understand what karma is, not only to get yourself off the Karmic Wheel of Life, but to find the FREEDOM of thought. This is a life changing course, a course that should help you move away from the outdated belief systems of your parents, grandparents, society, etc., and help you to find your own inner voice, the voice of truth.
(a $149.99 value yours FREE with the purchase of this tool)
OR YOU CAN SELECT THIS COURSE: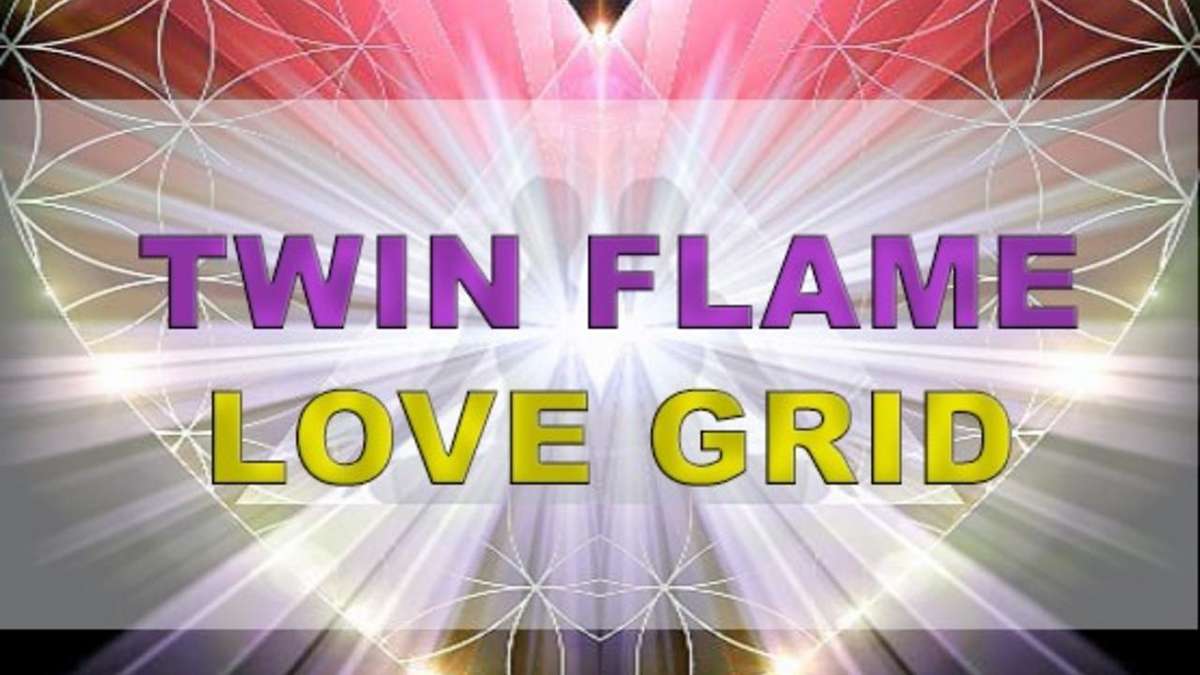 LOVE GRID GUIDE – HOW TO ATTRACT YOUR TWIN FLAME INTO YOUR LIFE
Finding your twin is one of the most exciting experiences, and yet one of the toughest. It can be daunting at times trying to swim through a sea of possibilities when selecting the partner of your dreams and that is why with the guidance of my celestial guides I've put together this Love GRID GUIDE for you!

I have tested this grid on many of the ones that have come to me for assistance in tuning into the cosmos and attracting their other half and it WORKS! When you truly allow everything to unfold for you and follow the guidance not only in the step by step instruction that you'll find in this guide, but also when you truly tune into yourself, release everything from the past and ALLOW, you will attract that perfect someone into your life! Working through a twin flame relationship is another story altogether, but let's not get ahead of ourselves, let's take one step at a time and dive into the beautiful world of Twin Flame Manifestation.

Please note that this is an add on course to the FREEDOM JOURNEY KARMIC RELEASE COURSE. Please be sure to first take the FEEDOM JOURNEY course to be fully prepared for this one.
(a $29.99 value yours FREE with the purchase of this tool)
Custom Made Tool For YOU
$ 289.99
Related Products